2017
»
Short Shaggy Bob Hairstyles 2017 2018
2017
Sponsored links
The chin-length shaggy bob haircut is a style that is flattering to all ages and can be cut to produce whatever individual fashion style you choose to wear! The range of cuts can be varied for a spiky rebel look, or with a choppy finish and asymmetrical sides that are totally anti-mainstream fashion!
You can add waves or curls for a feminine finish or wear your cut with casual smoothness or sleek elegance! The best thing is that whatever shaggy bob haircut you get, it will be easy-style and you can change how you wear it to suit your mood!
Brown, Short Wavy Bob Inspiration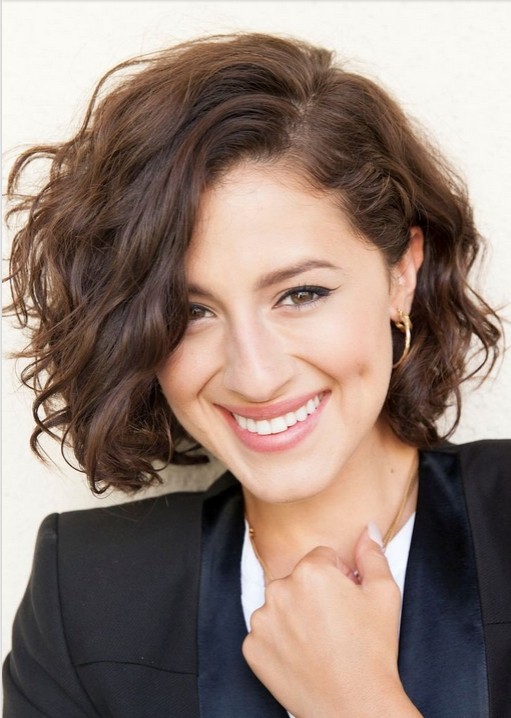 Curly Shaggy Bob Haircuts
Straight styles aren't always the most flattering and don't suit everyone, so if you're looking for a cut that will soften your features and bring out your femininity, maybe you should try a lightly curled bob.
Messy, Curly Long Bob Haircut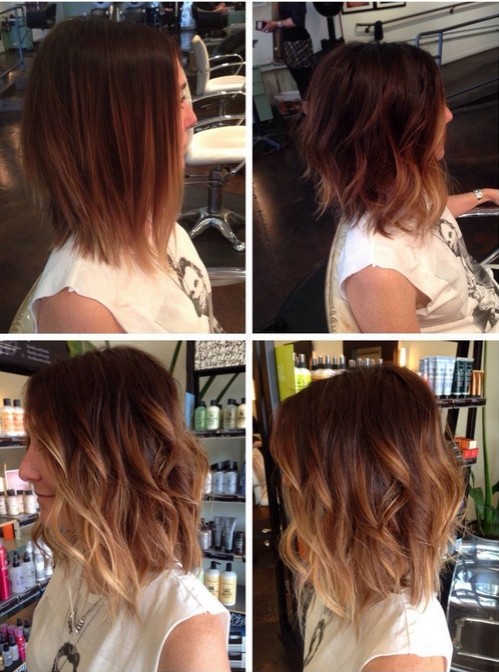 Fine hair
Fine hair cut into shaggy layers is much easier to volumise and you can create a lovely look with curls that frame your face to really bring out the colour of your eyes!
Short Bob Hairstyle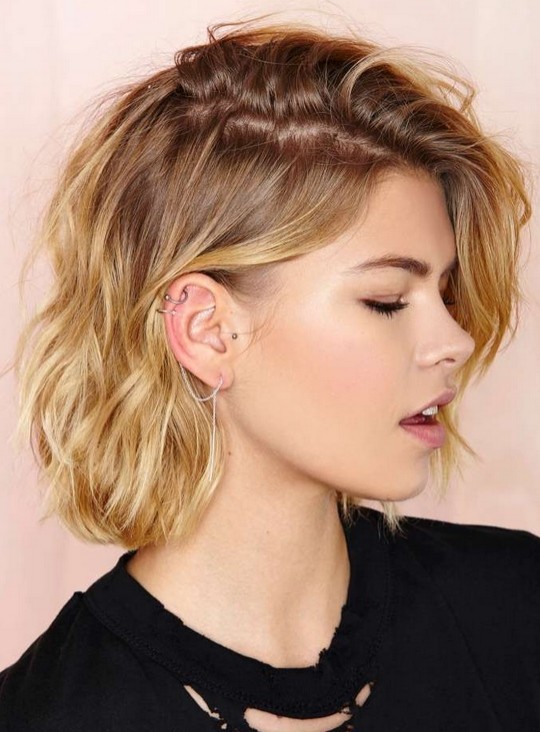 Thick hair
Get control of your thick, coarse hair by having an ultra-modern razored shaggy bob that will thin out the hair and give an amazing new shape to your hair. You can show of the density of your hair with a sculpted, shaggy haircut or get a very chic and trendy smoothness to your previously unruly locks.
Textured Bob with Highlights: Short Haircuts for Thick Hair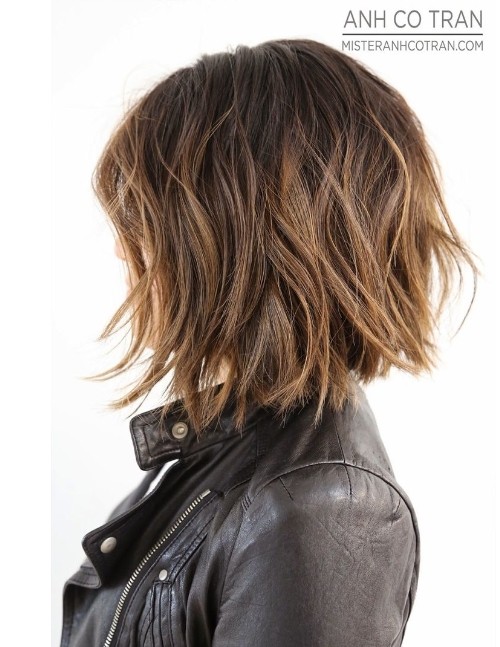 Colours to correct your complexion
With a short or medium shaggy bob, it's much easier and cheaper to chop and change the colour to stay completely in tune with hair colour fashions.
Short, straight shaggy bobs are perfect for showing off a bold colour, like copper or red that will warm up your complexion.
If you have a ruddy complexion, try wearing your shaggy bob in one of the new ash shades for a cool blonde or ash-brown colour that will correct an overly pink complexion.
Textured Long Bob Haircut
And a chin-length shaggy bob in black with blonde highlights or with beautiful copper balayage looks absolutely stunning!
Sliced layers
Sliced layers in a shaggy bob haircut mean you can style the hair into a sleek, smooth look with strong curves to frame the face and chin and minimise a round face. And you can style it to flick-up and out at the sides to add width to a narrow face and show off the pretty, textured tips.
Layered Wavy Bob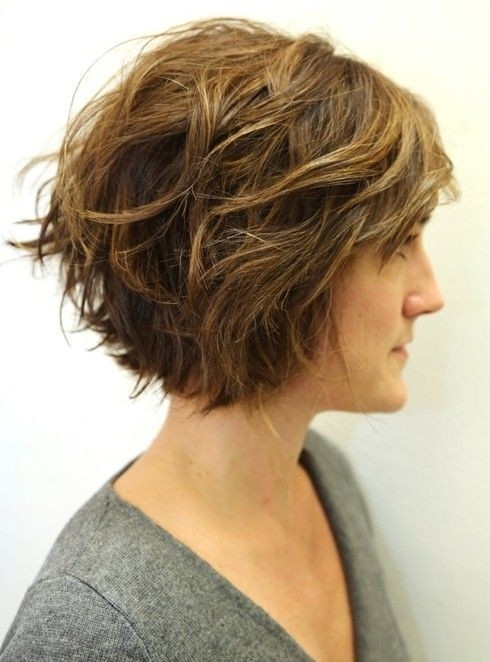 A short shaggy bob haircut in a geometric shape with strong angles is perfect to balance out a round face and give you a totally hot, fashion look.
Shaggy cuts are always fashionable and young looking and can be adjusted to flatter all face shapes and ages, too. So why not choose your next haircut now from the fabulous shaggy bob haircut ideas below!
Saorise Ronan Medium Hair Style /Getty Images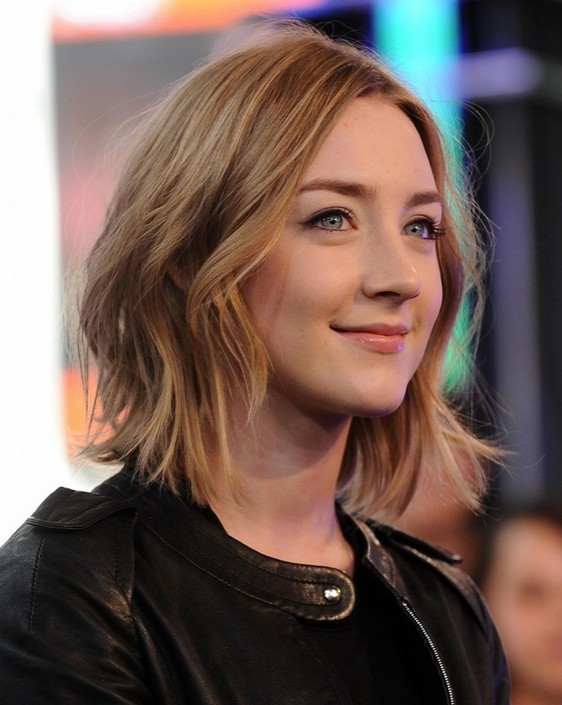 Celebrity Long Bob Hair Styles /Getty Images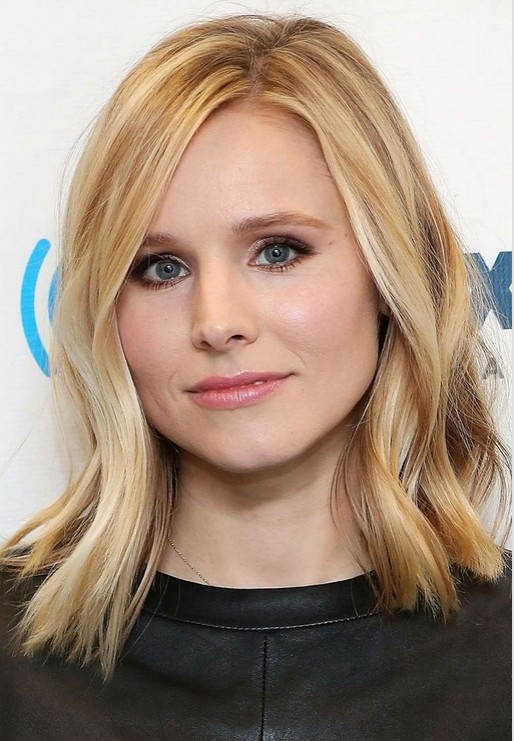 Fashionable Short Wavy Bob Hair Cut /Getty Images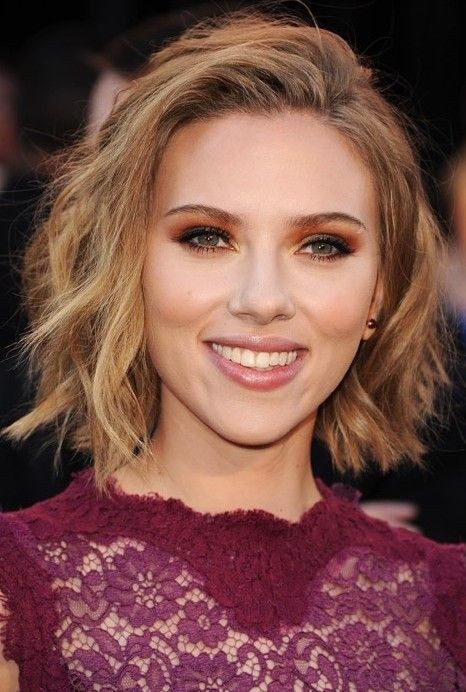 Celebrity Blonde Wavy Bob Haircuts /Getty Images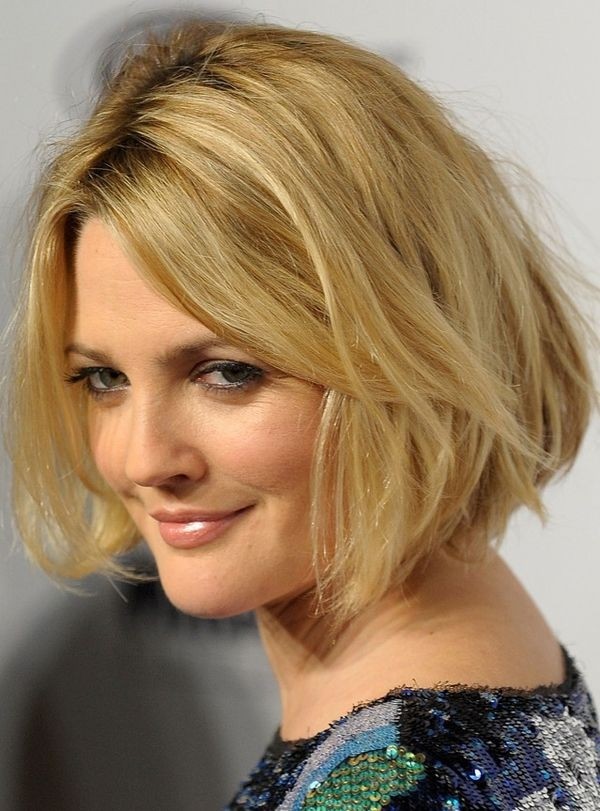 Julianne Hough Short Bob Hairstyle /Getty Images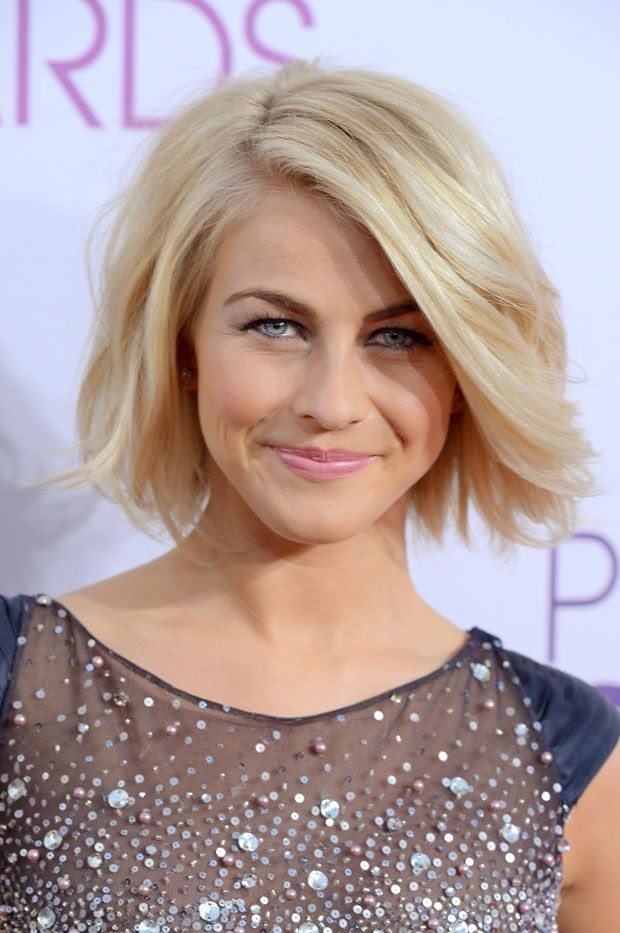 Perfect Short Shaggy Bob Haircut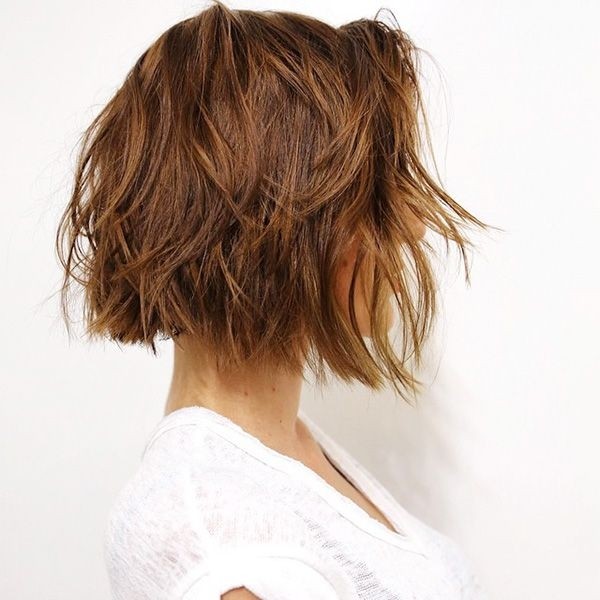 Easy, Everyday Hairstyles for Short Hair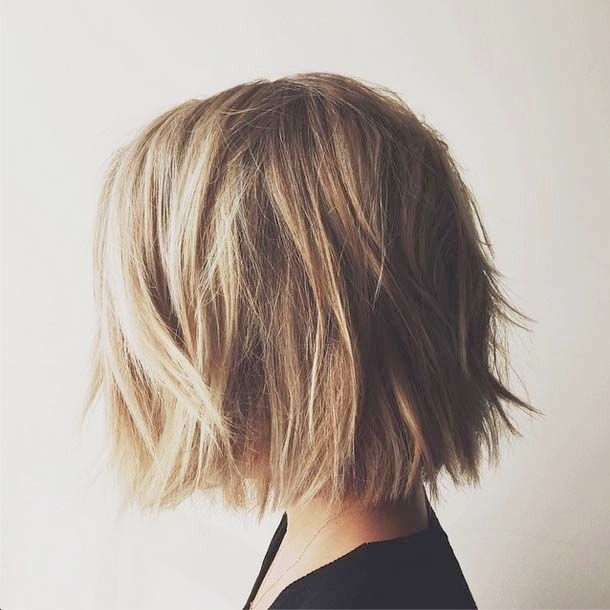 Emma Stone Shoulder Length Hairstyle: Celebrity Bobs /Getty Images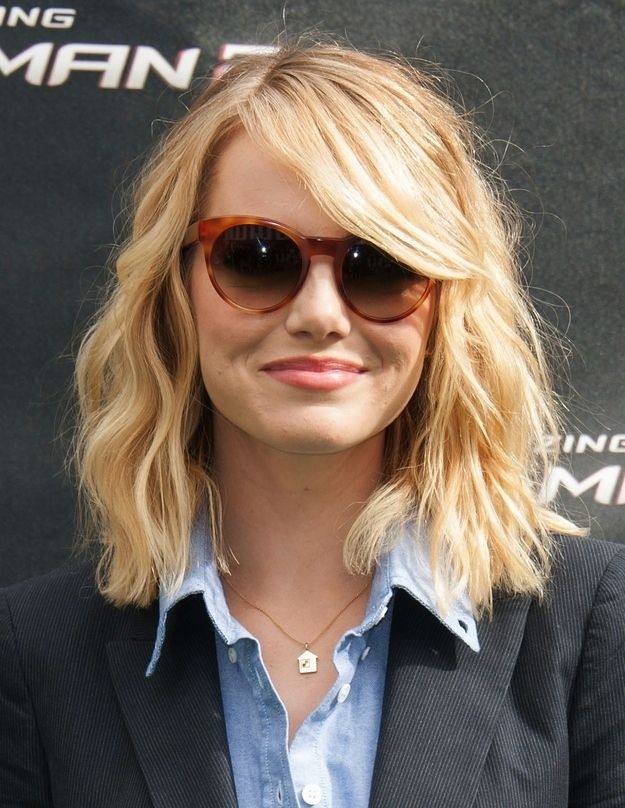 Bob Haircut with Side Bangs /Getty Images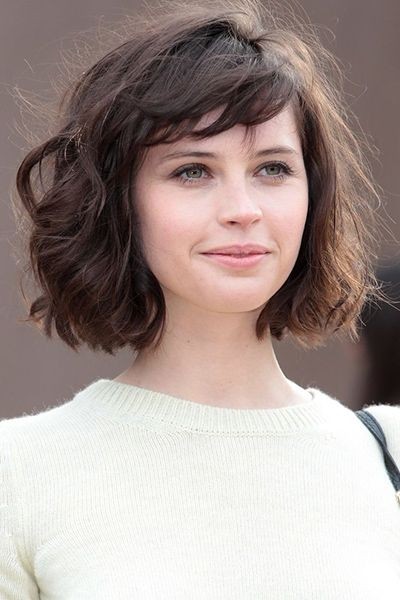 Click the Expand Photos button (if available) to view the full content of the entry. Photos were selected from Pinterest as the best user choice for the year. You can save the photo to your Pinterest account by hovering over it and selecting the Pin Icon.
We ask you to disable AdBlock for correct display of the site.
You should know that while visiting this website, you can be directed, through links, to other websites that are beyond BEST FASHION Networks control. We are not responsible for the privacy practices and policies of such linked websites.
We use cookies to passively store information about your use of this website, including your preferences and other session information. A cookie is a small text file stored on your computer. You may be able to configure your browser to accept or reject all or some cookies, or notify you when a cookie is set.
See also the related entries below.
Sponsored links
Short Shaggy Bob Hairstyles 2017 2018 Pictures
Alternative Models for Short Shaggy Bob Hairstyles 2017 2018
Sponsored links